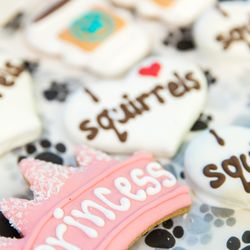 The Pet Set - Midtown
Information about The Pet Set - Midtown :
Location/Address :
Serving Atlanta Area 976 Piedmont Ave NE Atlanta, GA 30309 Midtown
Phone number :
(404) 249-6668
Website URL :
http://thepetset.com
Email :
Contact The Pet Set - Midtown
Rating :
Not Rated Yet.
Brief Description : The Atlanta community knows the name, The Pet Set -- we've been a Buckhead staple since the '70s, and since 2013, we've been serving our community here in Midtown with the best in grooming, boarding, and pet products. Driven by our love for pets and our desire to see them well cared for and happy, we combine an expertise in products and a compassionate and artful approach to grooming. The coolest pets and their savvy owners all know: The Pet Set is Atlanta's best.